Audio Extractors
Audio Extractors, wat kun je er mee?  Je kunt het beeld van het geluid scheiden
Audio extractors zijn apparaten waarmee je de audio uit een HDMI kabel kunt halen. Je sluit bijvoorbeeld vanaf je laptop of computer een HDMI kabel aan op een Audio extractor, vervolgens sluit je vanaf de Audio extractor een HDMI kabel aan naar je TV. Naast die HDMI kabel die je doorlust op je TV, kun je nu een digitale (of analoge) audio kabel vanaf de Audio extractor aansluiten op je versterker.  Zo heb je het beeld en geluid op je TV en je geluid alleen via de versterker aangesloten.
Het voordeel is natuurlijk dat je wanneer je alleen audio bestanden af wilt spelen niet de TV aan hoeft te hebben, is het niet het plan om alleen audio bestanden te gaan spelen. Dan kun je het uiteraard nog altijd wel doen, echter is er misschien wel een eenvoudigere oplossing voor je waar je geen Audio extractor bij nodig zou hebben. In de meeste gevallen hebben de huidige generaties LED of LCD TV's wel een digitale audio uitgang. Je kunt vaak eenvoudig via die uitgang je versterker aansluiten.
Voordeel is dat al het geluid van de apparaten die op je TV aangesloten zijn nu via de versterker af te spelen zijn. Het schakelen gebeurd automatisch, wanneer je via de TV schakelt. Het nadeel is, is dat je ook bij alleen audio de TV aan zou moeten hebben. Heeft je versterker een andere digitale audio ingang dan de TV of een analoge audio ingang. Dan kun je altijd een audio omvormer gebruiken.
Heb je vragen over oplossingen om je geluid bij het beeld aan te sluiten, bel ons gerust. Wij helpen je graag. Wij zijn telefonisch bereikbaar op 075 - 655 55 80 of per mail naar [email protected]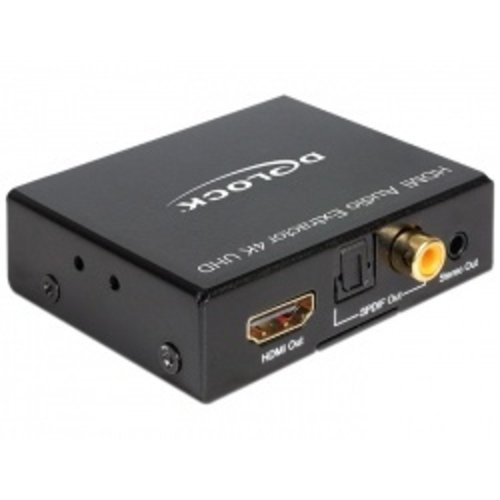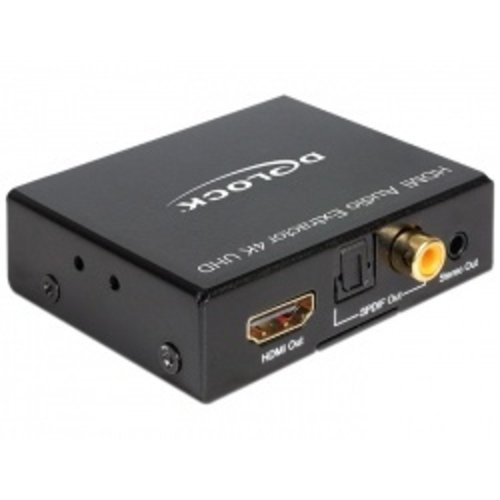 VOOR 21:00 BESTELD, VANDAAG VERSTUURD.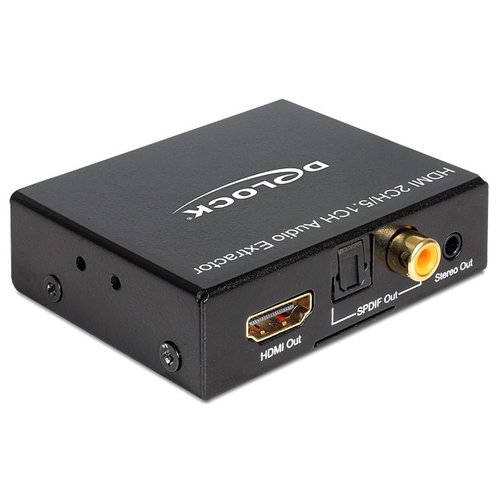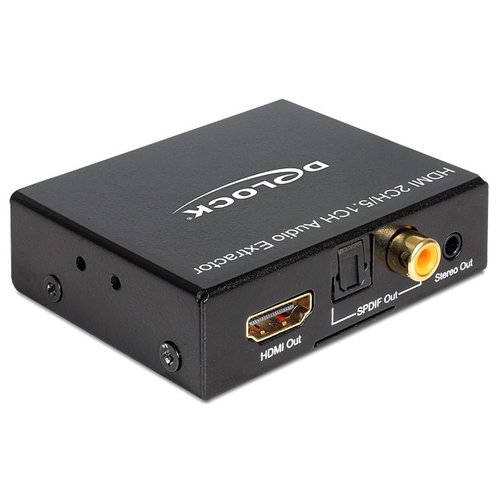 VOOR 21:00 BESTELD, VANDAAG VERSTUURD.