Tafel inbouwsysteem Digitel Pop Up
De Digitel Pop Up Series
Een ideale en geintergreerde oplossing voor op bureau, in de keuken of gewoon in de tafel of bijzettafel in de huiskamer. Een compacte, stijlvolle en handige oplossing om twee extra stopcontacten of een stopcontact en 2 USB laders in de buurt te hebben wanneer het nodig is. Zijn ze niet nodig? Dan druk je het geheel gewoon weer naar beneden. De liften zijn voorzien van een Push to Open systeem, uiteraard gaat dit geleidelijk. Een zeer degelijke kwaliteit en luxe uitstraling.
Waarbij je kunt kiezen voor diverse kleuren, wat past er goed bij jouw interieur? Standaar wordt deze unit geleverd met een zwart of een wit binnenwerk. De kleur van de buitenzijde en bovenzijde zijn in dei kleuren geel, roze, rood, groen, wit, zwart en aluminium (geborsteld rvs) te krijgen. De standaard kleur die wij meestal vanuit voorraad kunnen leveren is de zilvergrijze (aluminium, geborsteld aluminium). De overige kleuren zijn op aanvraag en hebben een iets langere levertijd. Dus wil je een afwijkende kleur, bel of mail gerust even. Dan gaan wij dit voor je regelen!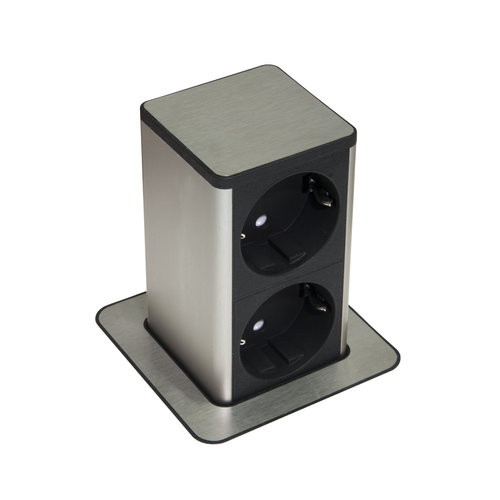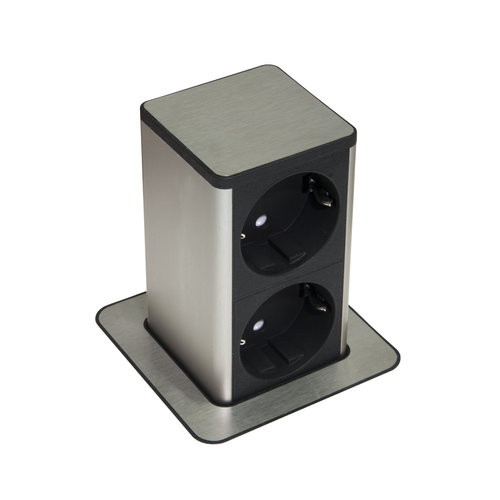 VOOR 21:00 BESTELD, VANDAAG VERSTUURD.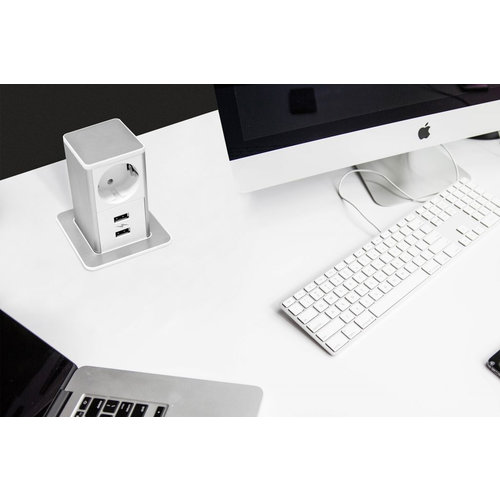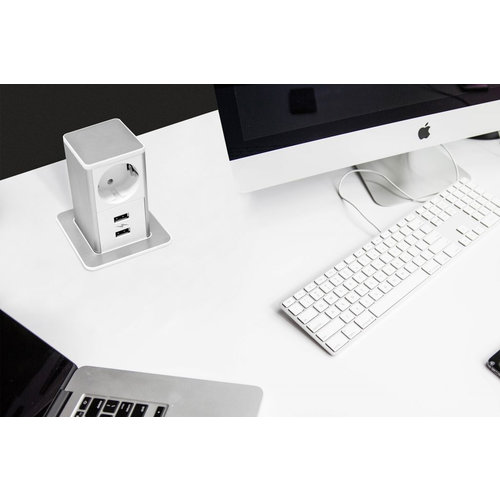 VOOR 21:00 BESTELD, VANDAAG VERSTUURD.